Happy New Year! Remember how last year I said Eleanor turned from a baby into a toddler?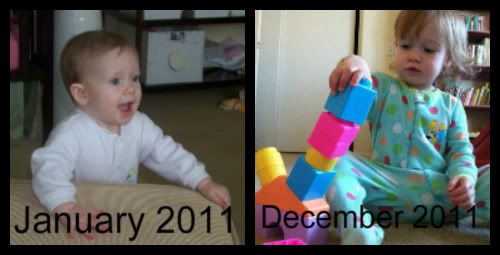 Well I think this year she went from toddler to preschooler. Geez, at this rate in about two more years she'll be a tween.
I read 150 books! Yippee! You can see the entire list of books I read here.
We bought a house, which we love a lot.
We took our first family trip to Disneyland, and we also went to Flagstaff twice and Show Low once. It was an eventful year!
I'll be back in a day or two with my reading goals for 2013 and some pie charts (aren't you excited??) of my 2012 reading.
What
stands out from your 2012?