I can't find the original source. This is as close as I got.
A friend shared this library cake with me on Facebook. How cute is that?!
And my aunt sent me this list of ways to include books in your wedding - I love all the book bouquets. Is it weird that I kind of want to have a wedding do-over to make things cuter and more personalized to our interests? I was too young & frazzled when I planned ours!
You've probably seen that article about how people didn't see the color blue till modern times. I find it so fascinating!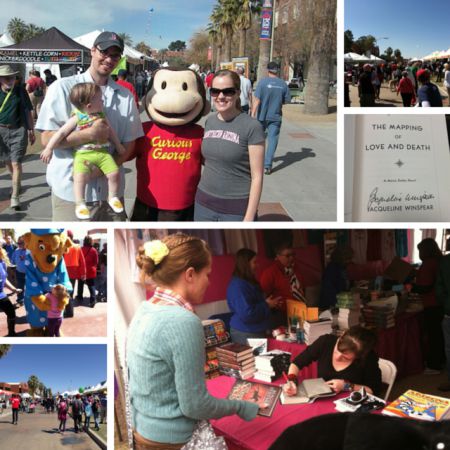 I've been doing some blogging for TFOB - which is only 10 days away, yippee! Here are my 10 Tips for Visiting the Tucson Festival of Books. And I also got to interview Ruth Reichl (via email).
I'm so excited about the festival this year...although I'm a little sad I won't get to hang out with Deborah Crombie. And that Maggie Stiefvater won't be there. I'm hoping I can get into Noam Chomsky's session though!
And one last note - don't forget that the next #bookwormproblems link-up is Friday. I can't wait to see your posts.