Struggling to figure out what to buy for your family and friends for Christmas? (Or their birthday. *Ahem* Let's not overlook the December birthdays, they often get forgotten.) If you are, you're
in luck
! Today, and for the next two Sundays (
12/11
and
12/18
), I'm going to feature some books and products that I think would make great gifts. Because let's face it, you'd much rather shop at a bookstore or online than brave the scariness of the mall, right?
Looking for a new cookbook for the adventuresome eaters in your life? Let me recommend The Slow Cook Book by Heather Whinney.
The Slow Cook Book
capitalizes on the recent popularity of slow cookers, but it isn't just tied to one appliance. Each recipe in the book includes instructions using the stovetop and oven to achieve the same result as with the slow cooker. Heather Whinney's recipes cover a wide variety of world cuisines and flavors (ranging from borscht to biryani), including many vegetarian options, with easy, numbered instructions and mouthwateringly gorgeous photographs. The recipes are divided into sections such as "Casseroles, Cassoulets, and Meatballs" or "Chilis and Gumbos," making it easy to find exactly the right meal. Whinney's comforting, hearty choices will warm the kitchen as they cook, making it a perfect book for this time of year.
Trying to find something for your friend who is obsessed with all things Pride and Prejudice? Get her (or him)
Lost in Austen: Create Your Own Jane Austen Adventure
.
Lost in Austen is exactly what it sounds like...a flashback to the Choose-Your-Own-Adventure novels popular when I was in elementary school. You, the reader, are Elizabeth Bennet, and your task is to marry a
proper
gentlemen for
love
. I love the way that characters from all of Austen's works make an appearance. Read my full review of the book
here
.
Want to make your book-loving shelf-space-challenged friend really happy? Get them some concealed bookshelves!
The concealed shelves are a great way to free up shelf space while simultaneously turning your books into art on your walls. They're
relatively inexpensive
on Amazon, and you can find them on lots of other websites.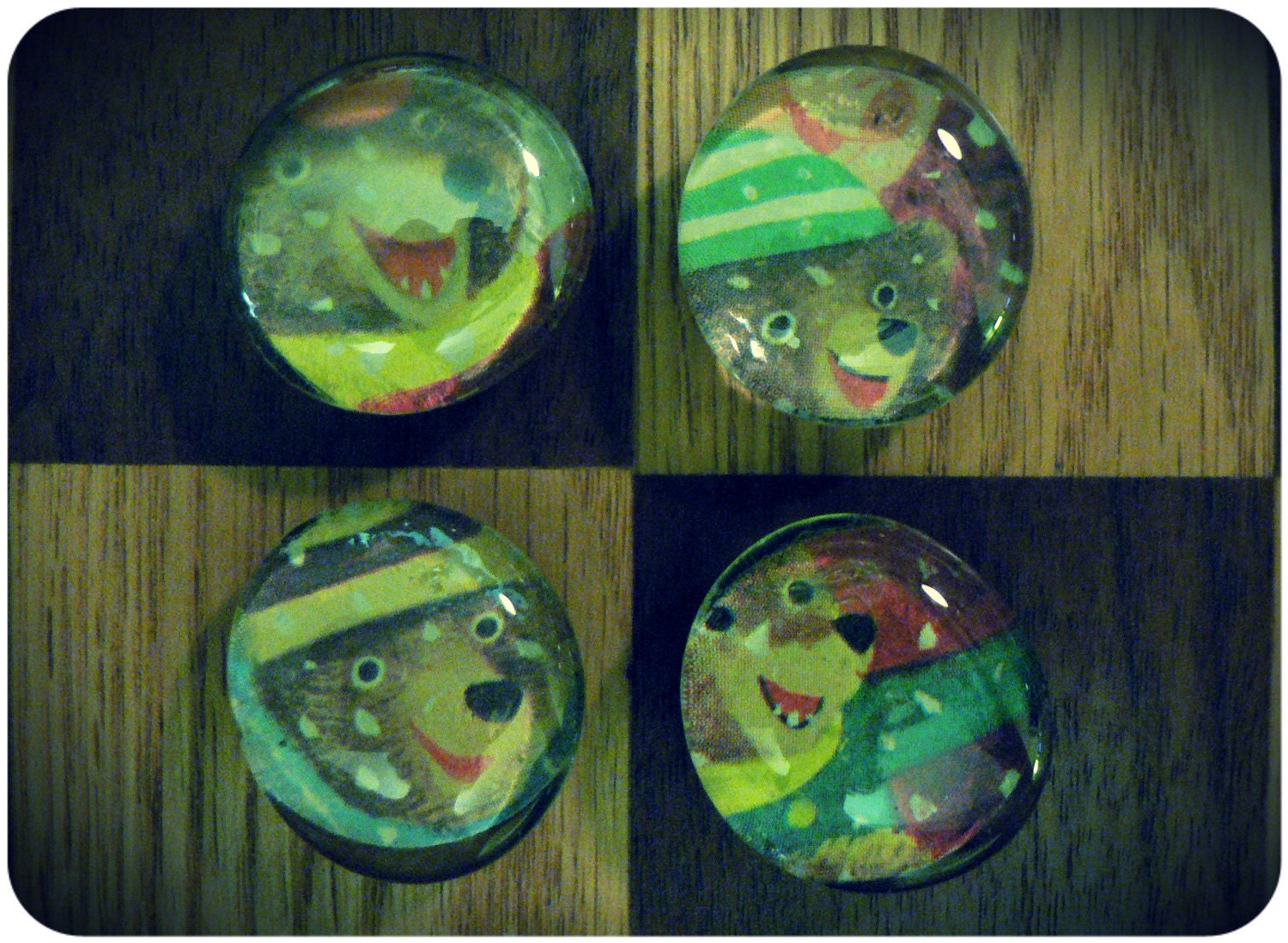 Trying to find something small for those hard-to-buy-for people in your life?
My friend Amy has an
Etsy shop
where she sells magnets, and she'll custom make them to your order! She uses all sorts of images -- birds, flowers, illustrations from Disney books and classic kids' literature. They're super cute!
Do you buy lots of Christmas presents?
How many people have you already checked off your list?
I originally wrote The Slow Cook Book review for Shelf Awareness.
Pssst: Were you the giveaway winner? Go check the original post to see!