The best thing about a good international mystery is its ability to transport you to a location far away. Longing to visit Italy, but unable to afford the exorbitant air fare? Tour the country with a few of these delicious mysteries.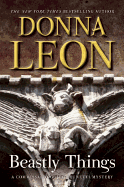 Perhaps the best known Italian detective is Commissario Guido Brunetti, the thoughtful, socially conscious, gourmet creation of Donna Leon. He, his fiery wife Paola, their two bright children, and his phlegmatic assistant Inspector Vianello have now appeared in 21 books. Brunetti's love for his native Venice flavors every investigation he undertakes, including his latest excursion: Beastly Things. Brunetti wanders the streets and canals of Venice, dodging tourists, and frequently eating at enticing restaurants and coffee shops.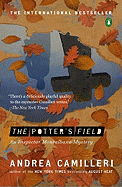 At the other end of the country, Andrea Camilleri's Inspector Montalbano is fiercely proud of Sicily, in spite of its Mafia connections. In The Potter's Field he must contend with a recalcitrant subordinate and the intertwined, corrupt layers of Sicilian society while trying to solve a crime that draws him to the mainland and back in his quest for truth.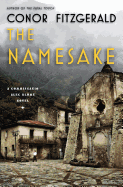 The busy Italian capital shines in the Commissario Alec Blume series by Conor Fitzgerald. Originally from Seattle, Blume now works for the Roman police force, and is obstinately determined to catch killers, no matter the odds. In his latest adventure, The Namesake, Blume struggles against both Mafia interference and the perpetual construction that defines Italian highways as he tries to solve a murder.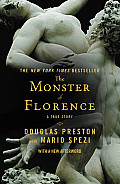 Even Tuscany, portrayed as idyllic in countless movies and books, was once plagued by a vicious serial killer. Author Douglas Preston tells the true story of this person who terrorized the Tuscan countryside in the 1970s and 1980s in The Monster of Florence. The real Monster was never caught, but Preston's detailing of the case brings Tuscany disturbingly to life.
These recommendations were originally published in Shelf Awareness for Readers on October 9. Donna Leon is hands-down my favorite, just because I have a bit of a crush on Brunetti, but I liked all of these books.
Have you read any of them?